Item Info
Shipping & Return
Disclaimer
We've partnered with Splash Wines to bring this exclusive deal only for you 18 bottles for $5.99 Each with Free shipping. Splash Wines is a family-run business that has been in the wine industry for three generations.
The company's CEO and founder, Rob Imeson, is a member of the Imeson family, but the Splash family is bigger than just the Imeson family - it encompasses every member of the team.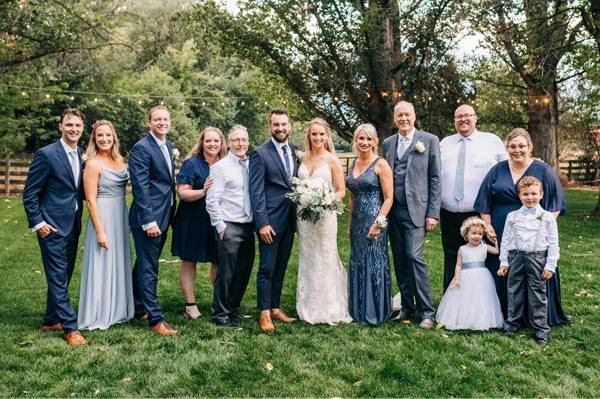 Splash Wines believes that to win the hearts of consumers, it is all about access to great wines, transparent pricing, and sensational customer service.
Splash Wines offers a variety of wines from winemakers worldwide, some of which are well-known, while others are more obscure.
The company is committed to bringing customers the best wines at the best possible prices.
Splash Wines also offers a "Gotta-Love it Guarantee" - if the wine a customer buys doesn't meet their expectations, they can contact the company to make it right.  

Review Of Splash Wines:
Splash Wines is always available to assist customers with any questions they may have
The company's website also offers a Splash Cash in-store credit system that can be used on just about any order for any product on the website, except for special third-party orders.
What is the Gotta-Love it Guarantee
The "Gotta-Love it Guarantee" is a satisfaction guarantee offered by Splash Wines. If the wine purchased from them does not meet the customer's expectations, they can contact Splash Wines to let them know and they will do what it takes to make it right This guarantee applies to most of their products, but some rare high-end wines are subject to extremely limited availability, and there are no replacements or exchanges for them.
What is the price range of wines on Splash Wines 

We've partnered with Splash Wines to bring this exclusive deal only for you.
18 bottles of wine, valued at over $300 retail, delivered to your door for just $5.99 each + FREE Shipping. Bam! It's hard to beat that, especially when you take into account our incredible Customer Satisfaction Guarantee which means that if any wine doesn't meet your own high expectations then you won't pay for it. That means you pay just $107.82 for 18 bottles and you're guaranteed to love every bottle. If this doesn't earn your business, we're not sure what will!
Flat Rate $9.95 for orders under $49.
Free Shipping above orders $49.
We want you to be 100% satisfied with your purchase. Items can be returned or exchanged within 30 days of delivery.
Content on this site is for reference purposes only. While DrinkBetterWater.com strives to ensure the accuracy of its product images, nutrition, ingredient, allergen and other information on Web and mobile app, some manufacturers may occasionally change their packaging and/or ingredients labels may be pending update on our site. We recommend that you read labels, warnings and directions of all products and if you have specific product concerns or questions reach out to the manufacturer directly before use and not rely solely on the information provided by Drinkbetterwater. For any specific healthcare concerns about the products displayed, please reach out to a licensed healthcare professional for advice.
We Deliver Your Favorite Beverages To Following US States:
Alabama Alaska Arizona Arkansas California Colorado Connecticut Delaware Florida Georgia Hawaii Idaho Illinois Indiana Iowa Kansas Kentucky Louisiana Maine Maryland Massachusetts Michigan Minnesota Mississippi Missouri Montana Nebraska Nevada New Hampshire New Jersey New Mexico New York North Carolina North Dakota Ohio Oklahoma Oregon Pennsylvania Rhode Island South Carolina South Dakota Tennessee Texas Utah Vermont Virginia Washington West Virginia Wisconsin Wyoming